The kids and I gave Dad a day off and headed out last Sunday to the NasjonalMuseet Contemporary Art Museum catching the last day of the I Wish This Were A Song: Music in Contemporary Art exhibition. We love walking into a museum to be unexpectantly greeted by an usher asking "Are you here for Family Day?" "Ummm, why yes, yes we are." First up was a musical sing-a-long with kids-sized instruments and a musician who very graciously led several songs in English. Of course our kids gravitate to all the instruments that you have to put your mouth on.
Afterwards we were given a detailed tour of the exhibits which included …
a video of a musical performance of the Constitution of the Republic of Iceland
an artist in Turkey playing found tins and buckets while atop a sunset vista before he kicks them all down the hill at the end of the performance
three screens approx. 12 x 12ft of in a room outfitted with sound dampening foam (?) on which there was a singer from Indonesia, one from Turkey and a third from Columbia, all singing the same karaoke song
an Icelandic music group who traveled to the Rocky Mountains and filmed  themselves in various parts of the park playing different songs — in the gallery each is played back simultaneously as a 5channel HD performance (projected onto 5 different screens in the gallery) and coming together to sound like a single song
video of an artist who made a great song out of tinkering with his bicycle
And of course quite a bit more; some completely engrossing and others leaving us scratching out heads. The exhibit that we returned to several times was a piece by Laura Bruce who recorded her own interpretation of songs composed by famous country musicians she had depicted in a series of work. Each musical piece was played via headphones underneath portraits of these artists. I think the fact that we knew 90% of the songs endeared us to this piece more than any other, plus, Dolly was in it!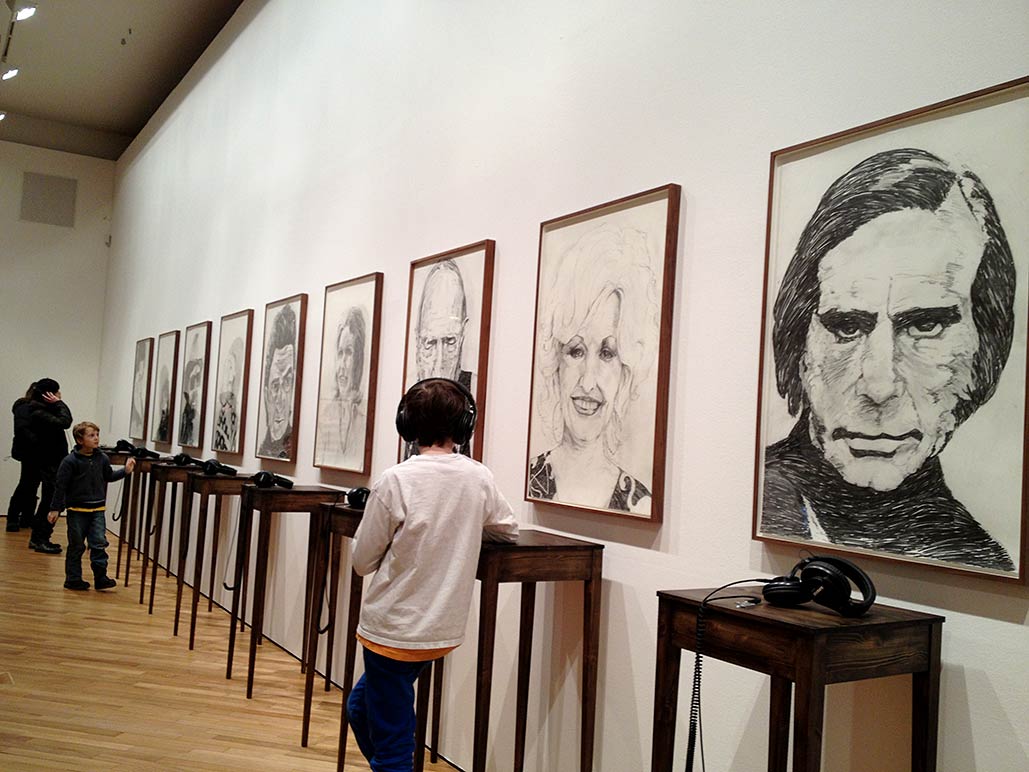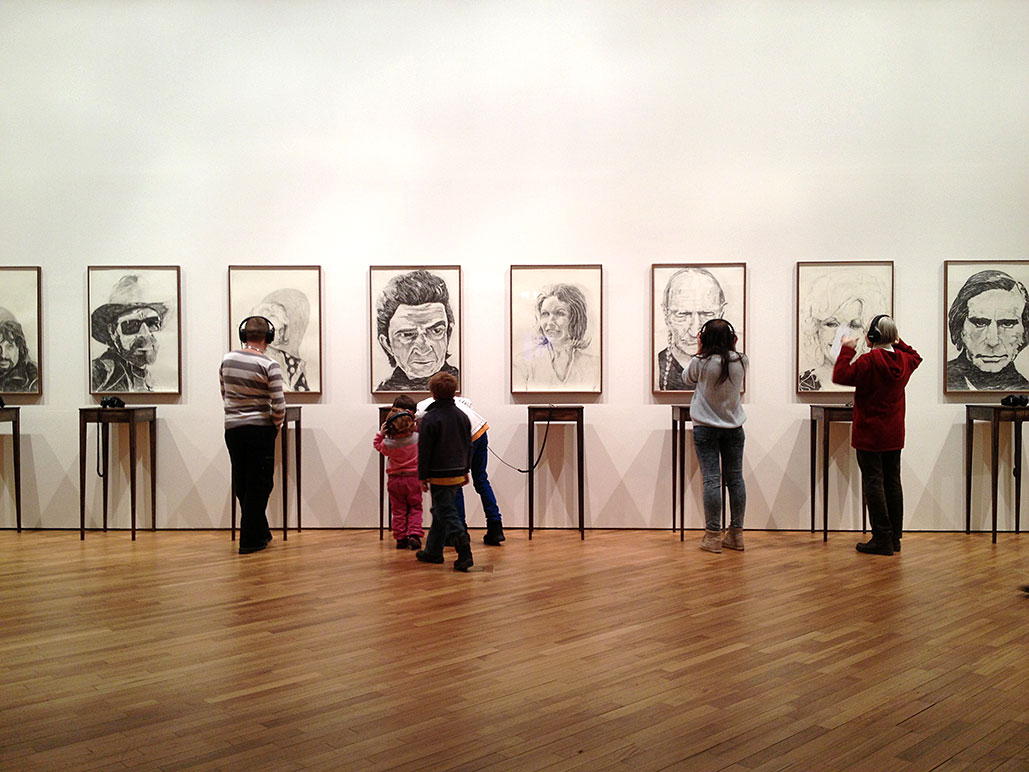 And true to form, Leah provided for some entertaining footwork for the other visitors in the room, all unprompted, purely moved by the music. By the time I got my phone out, she had tamed it down a bit, but it is clear, she is the musical spirit in this family.