Throughout our outdoor winter adventures, being the youngest in the group doesn't cause Leah to blink, not once. The boys go ice skating and she is in tears because she can't do it too. Tears that stem from her parents lack of knowledge on the proper skates for her size than her inability to achieve success.
And then of course anything the boys can climb, she can climb too. Quite often with lots of help from them. They get just as much of a kick out of her achievements as she does.
Although making snow angels is a winter activity all her own.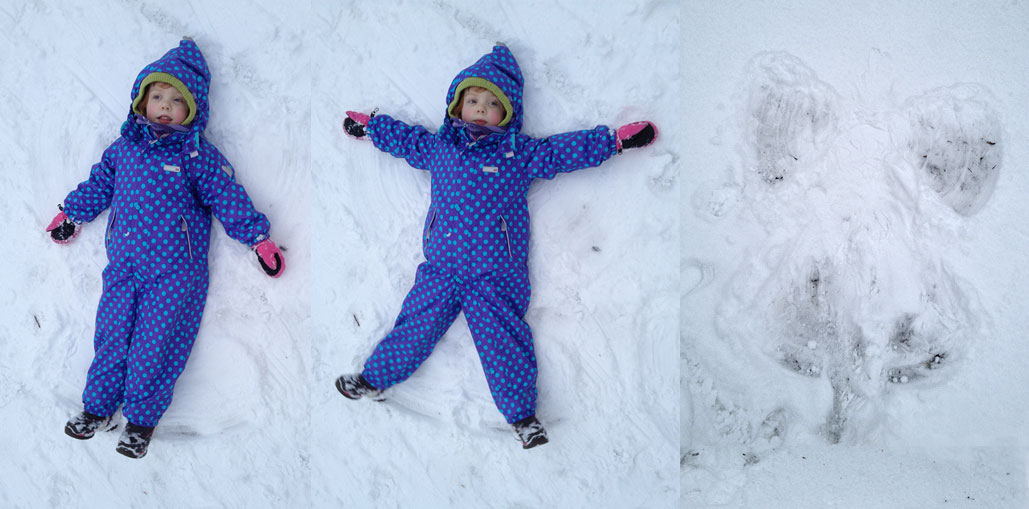 There is no telling the impression that this year will have on her, but for certain it has solidified her status as one not to be reckoned with in this household.
Nobody's going to slow her down … oh no … got to keep on movin'