Reid and I had our first 'sketching' outing on Sunday. We came up with this idea for us two to do together before we even left for Oslo and he has been anxious to get going since we got here. We went to the Contemporary Art Museum only to learn it was closed for the installation of an exhibit. But that didn't deter him as he was just as content with the fountain that was sitting right outside. I was impressed with his ability to sit for so long considering he can't assume that position for eating any of his meals at home.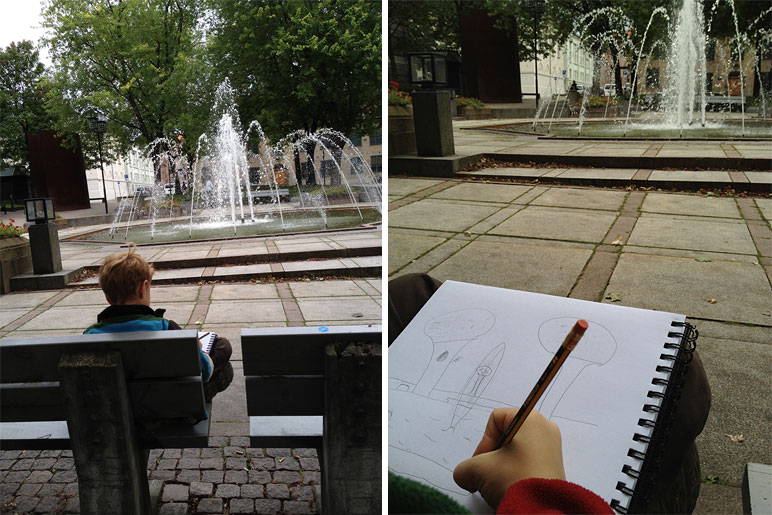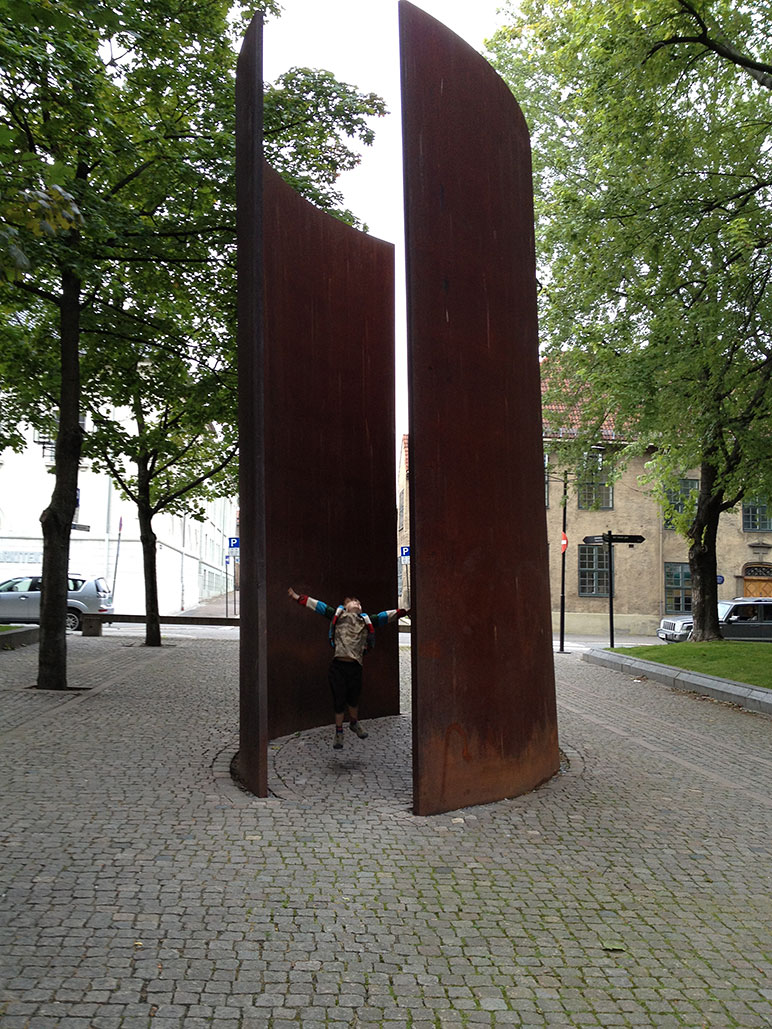 I. Love. This. Photo.
A perfect illustration of his personality.