As soon as our family announced that we would be living in Norway for a year, one of my parents dear friends reached out to us and suggested that we contact their good friends Helene and Knut who live just outside of Oslo in Asker. After exchanging several emails they graciously invited our clan out to their home for dinner.  Our initial plan suggested we meet early afternoon and take a short hike in the woods nearby prior to dinner. Unfortunately, wet weather took that option off the table so we delayed our arrival for a few hours.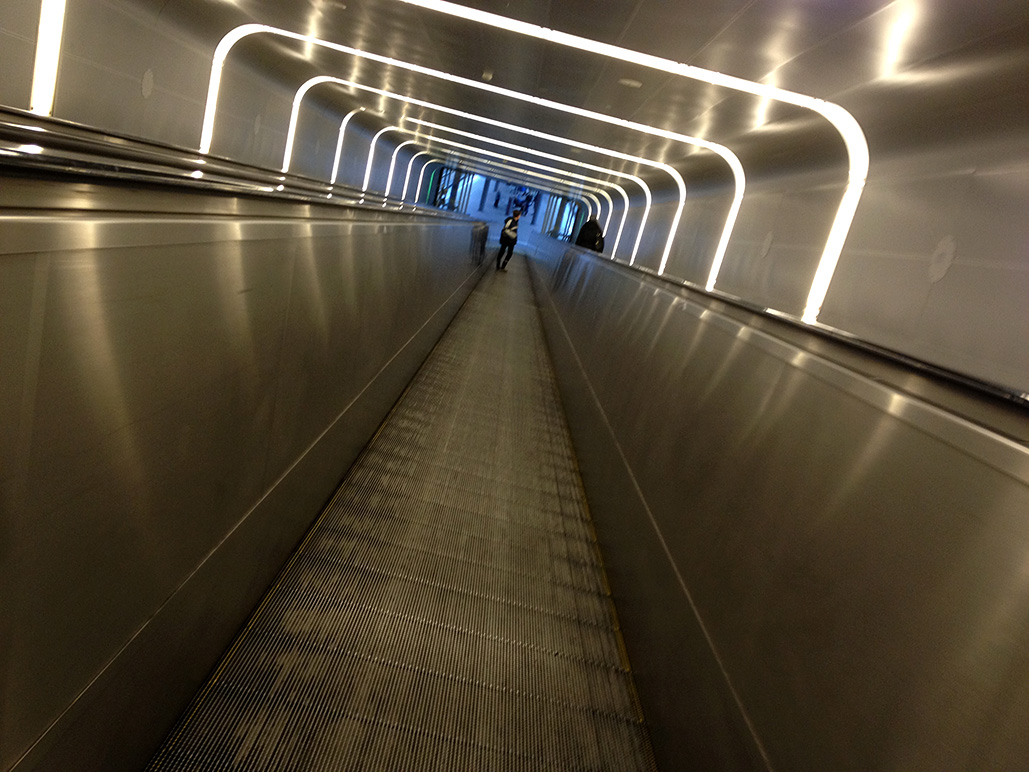 Commuting to their house was a breeze. Their home lies close to the train station from which a short, wooded trail leads to the lane where their house resides. No one balked at the steep slope of this trail, or its rockiness. When Leah saw the trailhead she ran to it exclaiming "Mommy, I found the forest!"  These kids are still 'country mice' at heart. And even though the weather was misty, the walk to their home was still quite beautiful.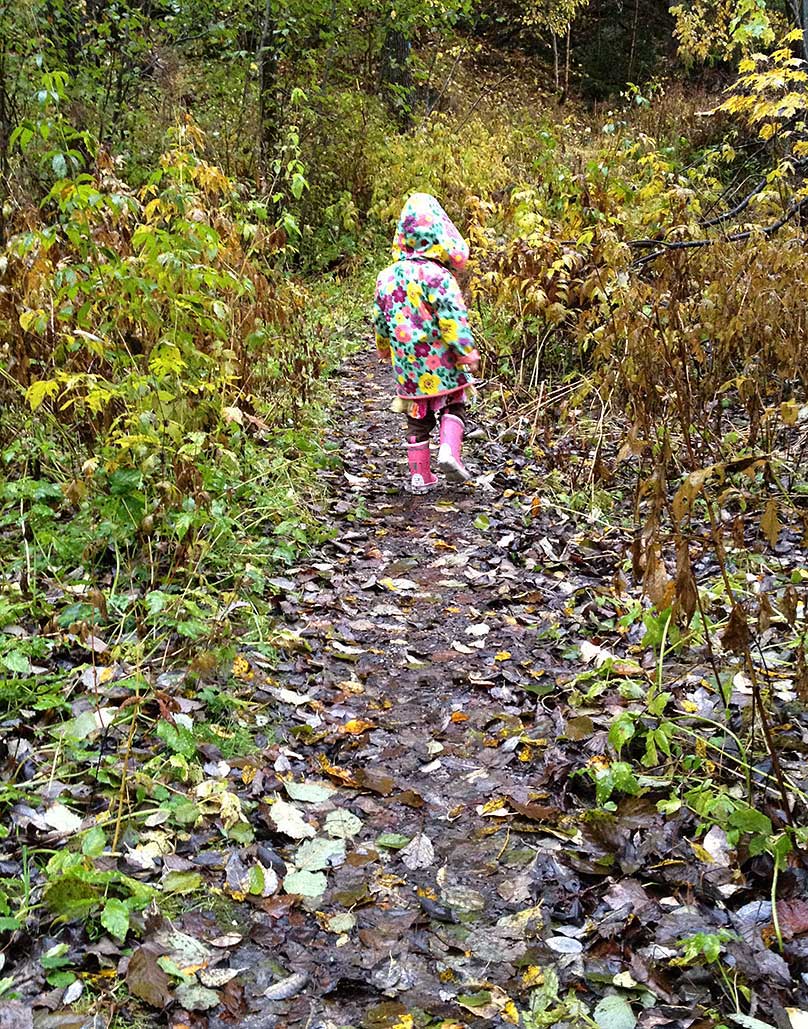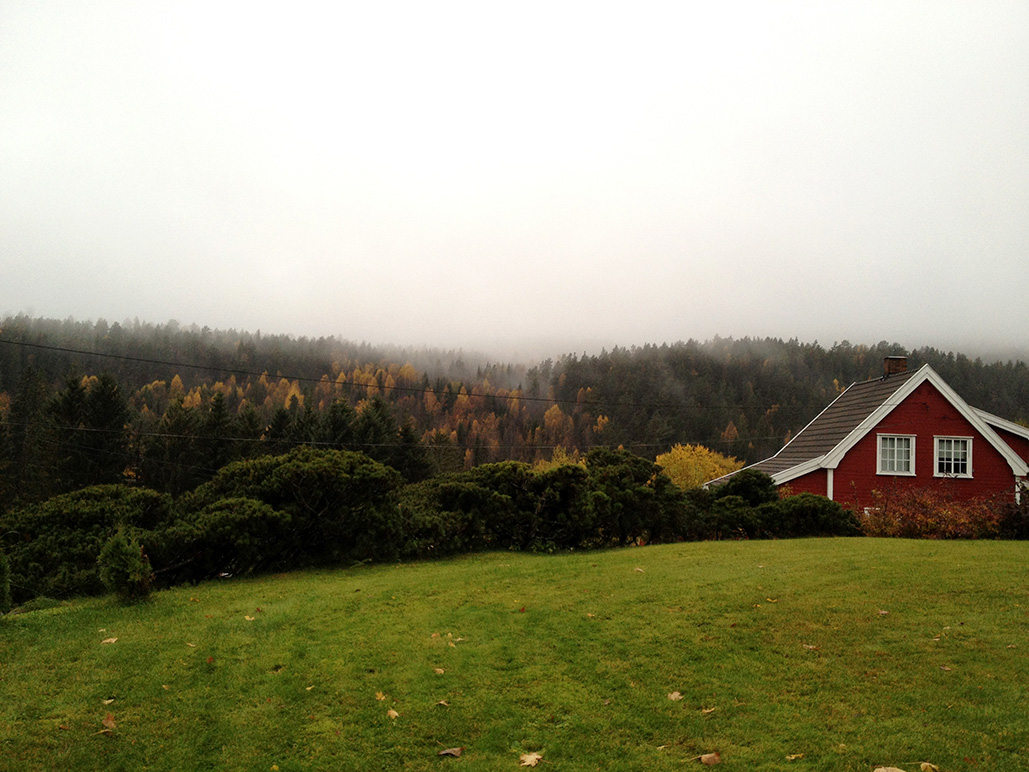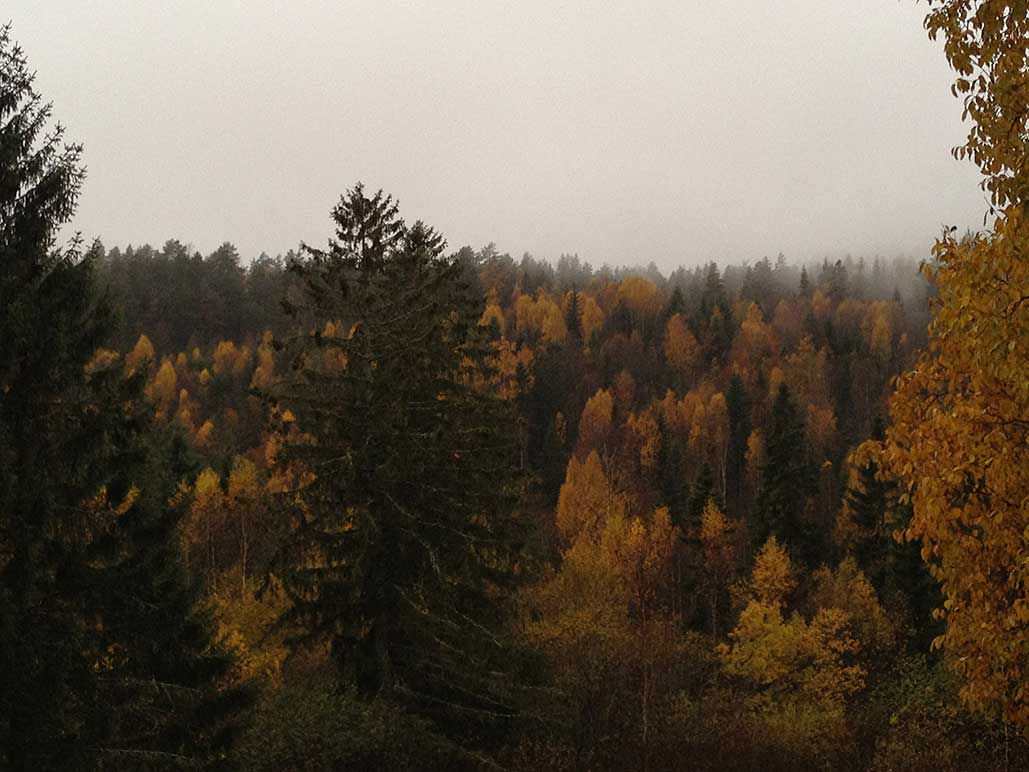 The evening was quite a treat for everyone. Knut and Helene have a beautiful home, filled with art that Sarah and I both could appreciate, including Helene's pottery from her days in the States. And while the house was very 'adult' according to our standards, there were several drawers filled with all sorts of toys for the kids to dig through.
We were treated to a fabulous meal including cheese that they had brought back from a recent trip to France, trout caught up at their cabin, and an apple tart using apples from their yard. We finished the meal with cloudberries that Knut had picked by hand and Helene had turned into a wonderful dessert. We have since learned that the cloudberry is a precious berry to the Norwegians. It can not be grown commercially and takes 7 years to go from seed to blossom in only the perfect mountain climate. They look like our blackberries in form and texture, but are red with a slightly tart taste. We ate them with fresh whipped cream and the contrast of tart berry and sweet cream was perfect.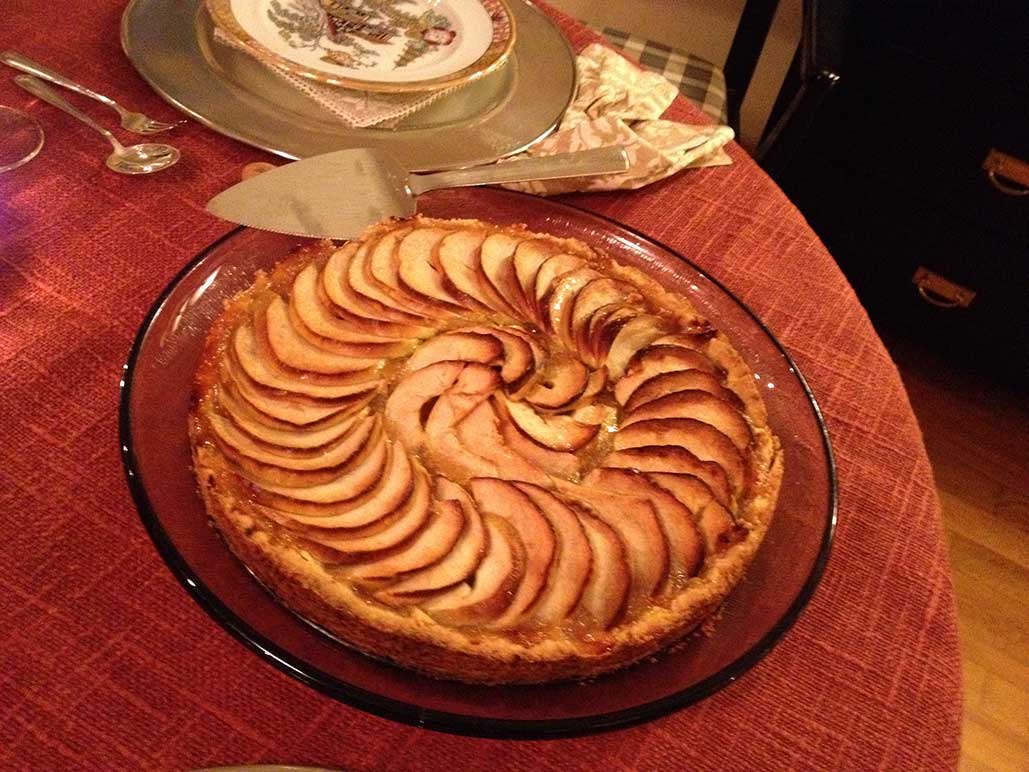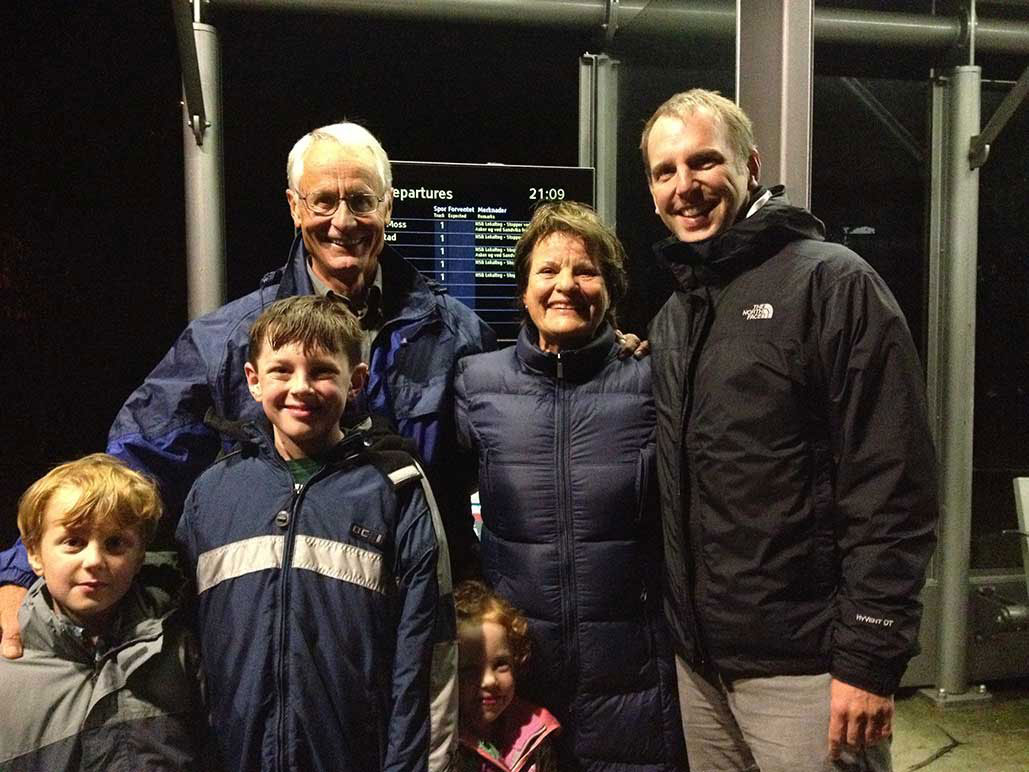 We could not have had a better time and feel quite lucky to have met such hospitable Norwegians!