The boys have mentioned in a few of their posts how much they like going to Bislett Stadium. Ethan in particular. Last week, they got the extra bonus of both being there at the same time as their school held a version of field day for all the 1st through 7th graders. It started at 9 am in 39°F weather, and lasted through lunch until around 1pm.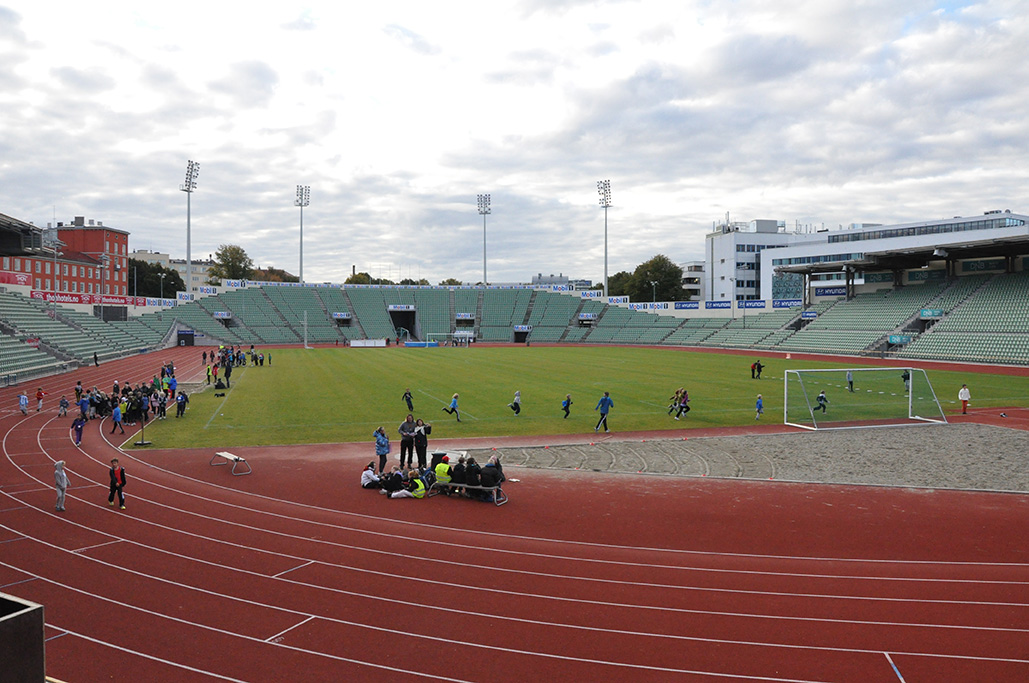 From what we can tell, the Norwegian school system puts quite a bit of emphasis on physical activity. Both boys have two recess periods. "Lille fri" which means short recess, is a period of about 15 minutes when kids from all grades, come outside at various times. "Store fri" is the longer recess lasting 45 min up to an hour and all the kids from the school come out at this time. And as the boys have mentioned this happens regardless of the weather. This is in addition to a lengthy gym class held once a week and many impromptu class visits to the nearby soccer fields. Field day was no different. There were no silly games at this event, serious stuff — high jump, long jump, shotput, relay races and all sorts of sprints.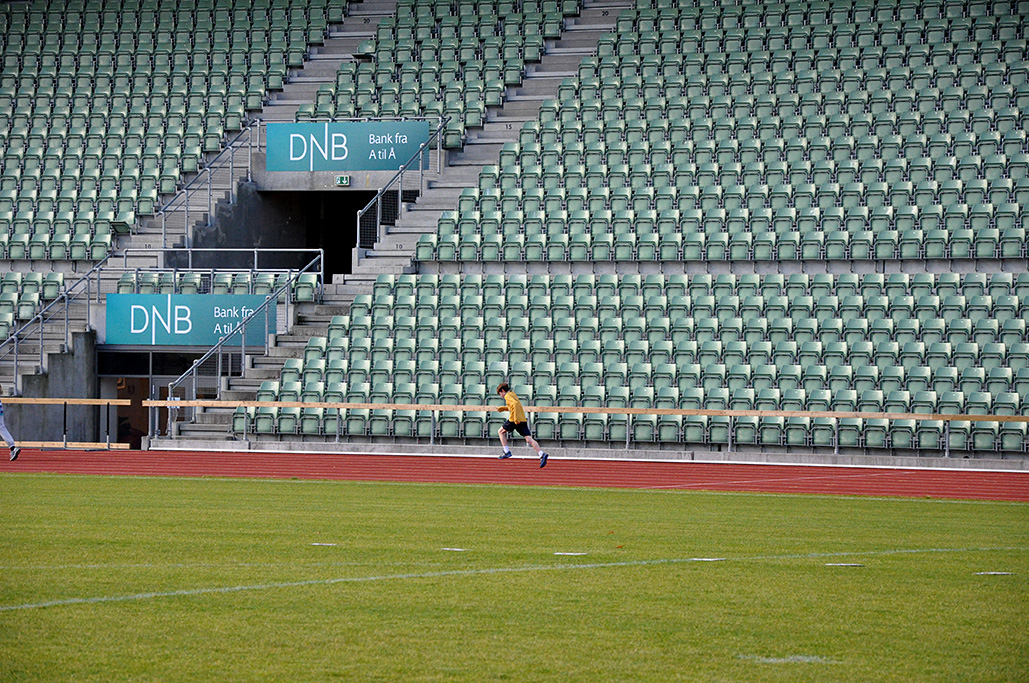 Although Ethan was told there was an attempt to have it 2 weeks earlier when it wouldn't be too cold, they still got out there and participated despite the chill.  At times it felt like prep for a soccer match as each class would huddle in the stands between races and perform various cheers and chants together. In the 60-meter dash Ethan got first place across the 6th grade with a time of 9.70 seconds. He was also proud of passing three other people in his relay run to bring his relay team up from 6th to 3rd place. Reid was proud of not getting frostbite.