December was filled with many activities that helped us to get into the Christmas spirit so far from home …
Both boys had Christmas programs at school, each being upbeat, festive and very enjoyable. Reid's was a play in which two kids stayed on stage most of the time to narrate while different groups of kids rotated onstage. His teacher did a great thing for those who might not feel comfortable speaking lines (ahem, Reid). She had this group queue up and repeat what the person before said which in turn created more drama for the performance. And for those of you who know Reid, you know the mere fact that he is standing up here is a feat in itself! You will easily tell who are the parents who missed the translation on what to wear to the program …
Ethan's performance consisted of 11 or 12 songs, half in Norwegian and half in English including a Christmas rap and this little ditty, akin to a slam poetry piece, that we had never heard before …
We were lucky that DIY wrapping was in this year as that was the theme for not only our wrapping paper, but our decorations as well. Many a morning were spent crafting all sorts of things to make it feel a bit more like Christmas. I did purchase a few keepsake ornaments to take home, ones that are more akin to Norway than what I could find back home.
We had a small party with our American friends Ann + Judi and their families who were visiting for the holidays.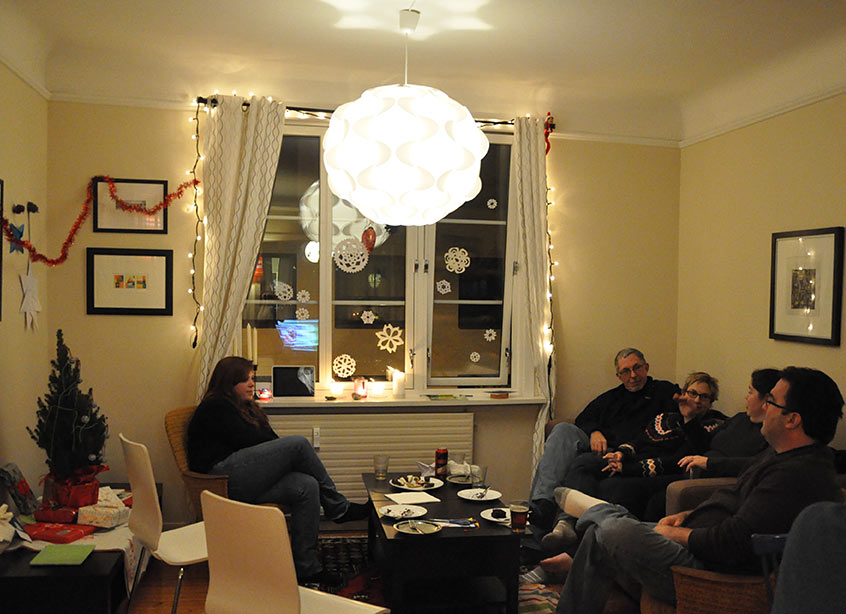 We went to dinner at the home of our neighbors, Marianna and Frederick and their daughter Agnes (6)  and all the kids made the traditional Norwegian pepperkakker. We were so happy to do this not only because we love hanging out with these guys, but also because Ethan had made these in school and was begging to do so again. He wanted to use the store-bought dough, but Marianna makes her own, which were much better.
The kitchen went from this,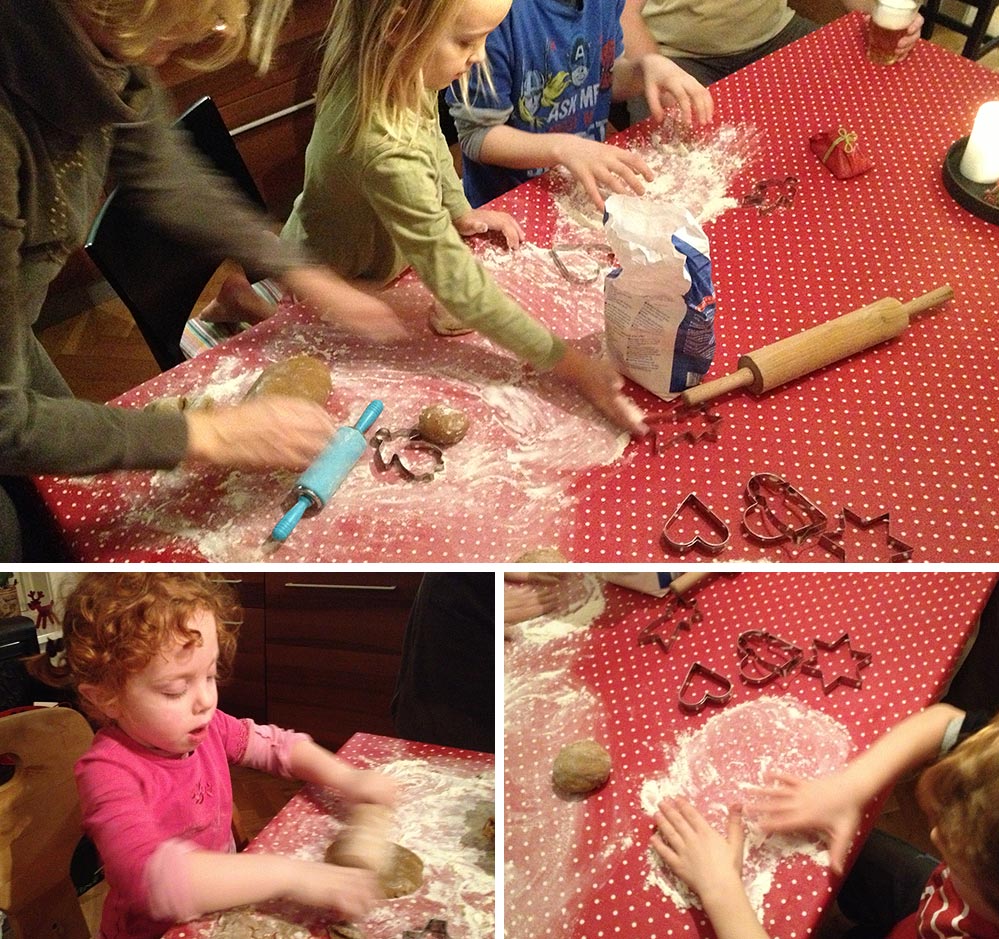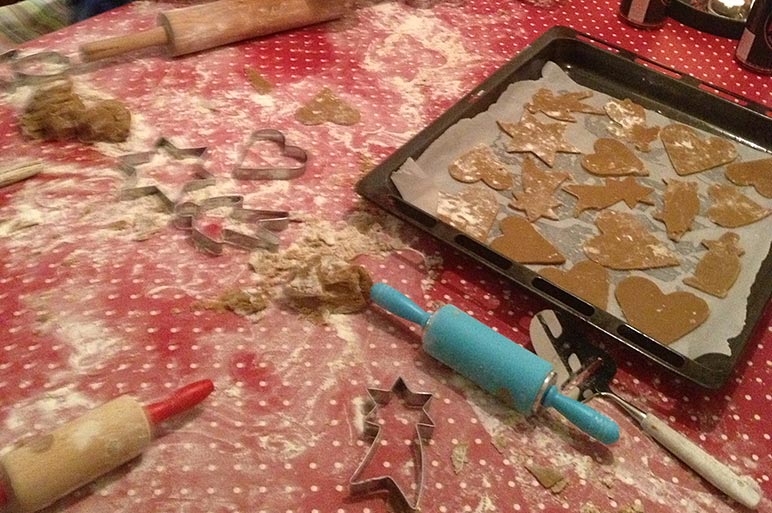 To this …
And back to this by the end of the night.