Seems family and friends prefer the warm to the cold as starting now, we have visitors each month until we leave in July. First up have been our next door neighbors from back home, the Simmons. Three girls, whose ages pair up quite close to our kids, and parents with an incredibly easy go-with-the-flow attitude toward travel made for a wonderful week of visiting.
The kids loved having their friends here …
oldest ones pairing up to discuss heavy issues of parental fairness, leading the pack and sharing comfortable silences while reading …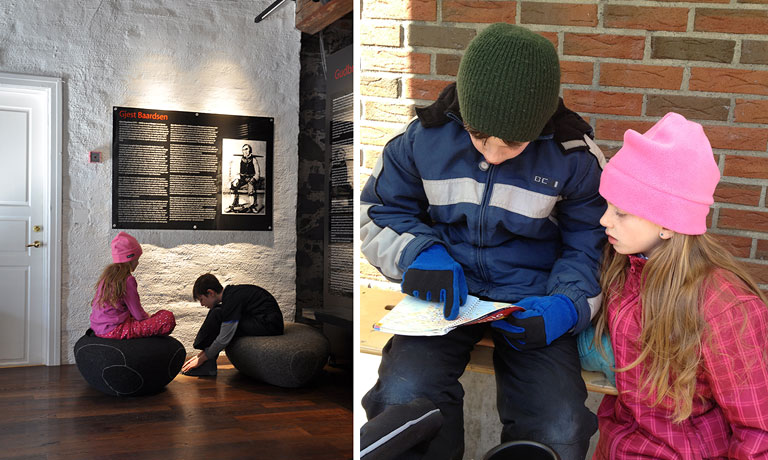 middle kids with a joy for adventure and curiosity …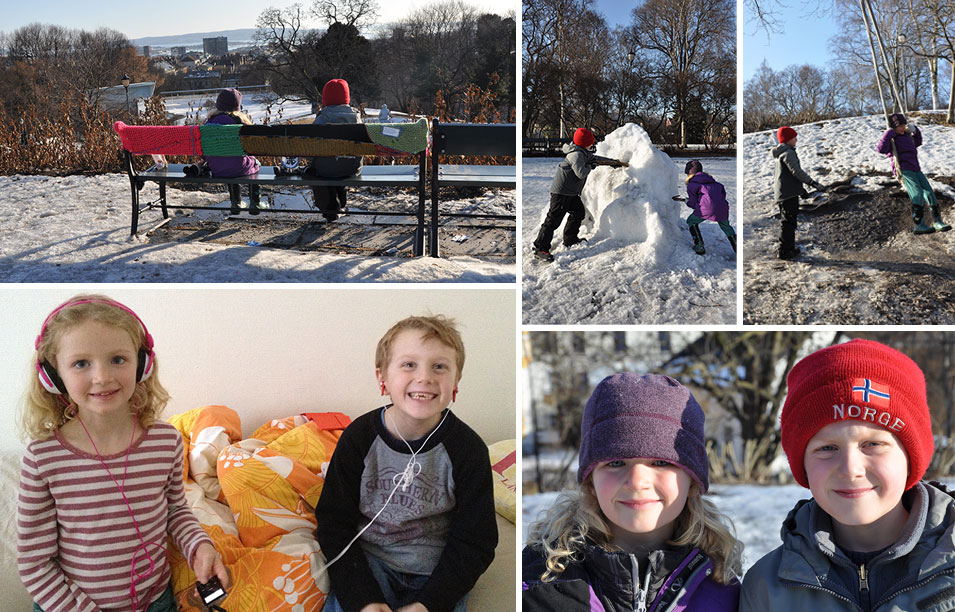 and littlest ones who danced, chased ghosts and antagonized older siblings through giggles and shrills.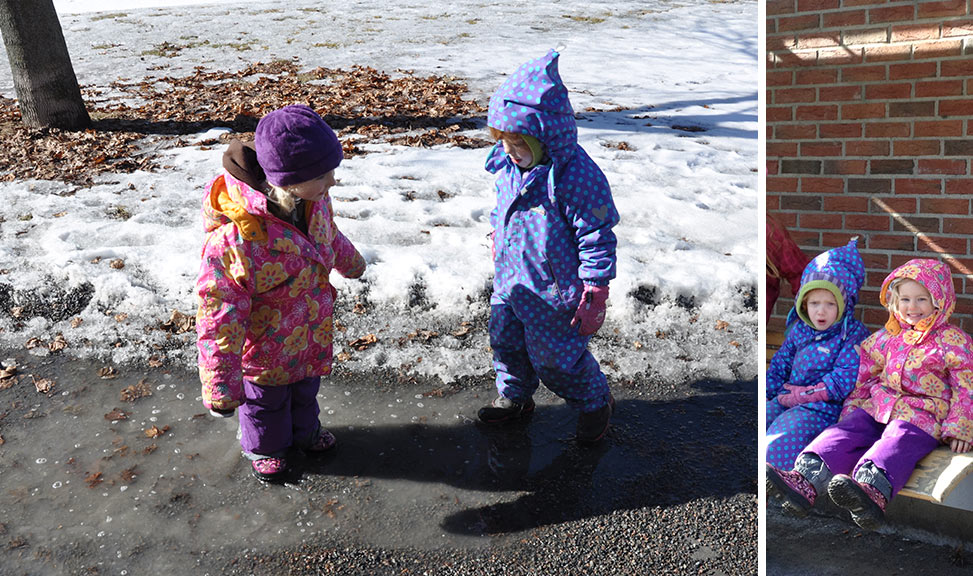 Leah especially basked in the time of having someone her age to play with and is going to have a hard time adjusting back to 'Daddy's school.' Brian and Rebecca offered to babysit for us so Kurt and I could go out while they were here seeing we have only been out together twice over these past 8 months, but it was a no brainer to decline this kind offer and cherish the time to catch up and visit with them. A family of five who traveled 4,000+ miles to visit with us.
All 6 kids were bone-tired at the end of each day, and rightfully so as these guys took full advantage of being here.  We ran them through the paces and believe they came away with a good sense of seeing Oslo. The girls certainly got a healthy dose of what city life means.
Although sometimes waiting meant seeing something new. Case in point, Haiden's exclamation of  "Oh my gosh, that statue just moved!" Leading to the delivering of many single coins to see it over and over again.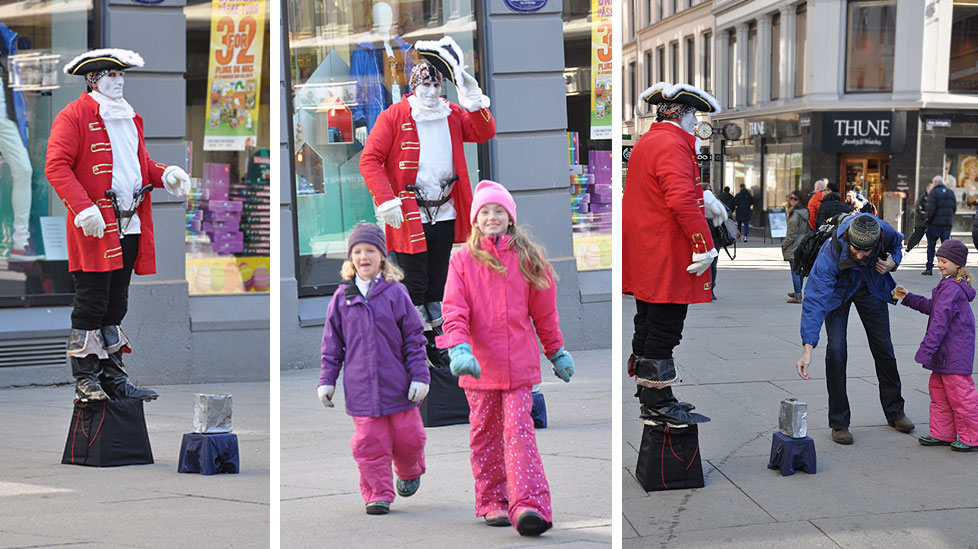 And of course no visit is complete without sledding and snow adventures while there is still snow to be had.
After the weekdays with us, they headed out to the Western parts of Norway to take in that scenery, returning for one more night of hanging out before making the long journey back home.
And in case you are wondering where everyone slept, we make it work here at Hotel Zinser, so get your reservations in now!