Norwegians are serious about their canned meat, in particular their "liverpostei" or what we know as liverwurst.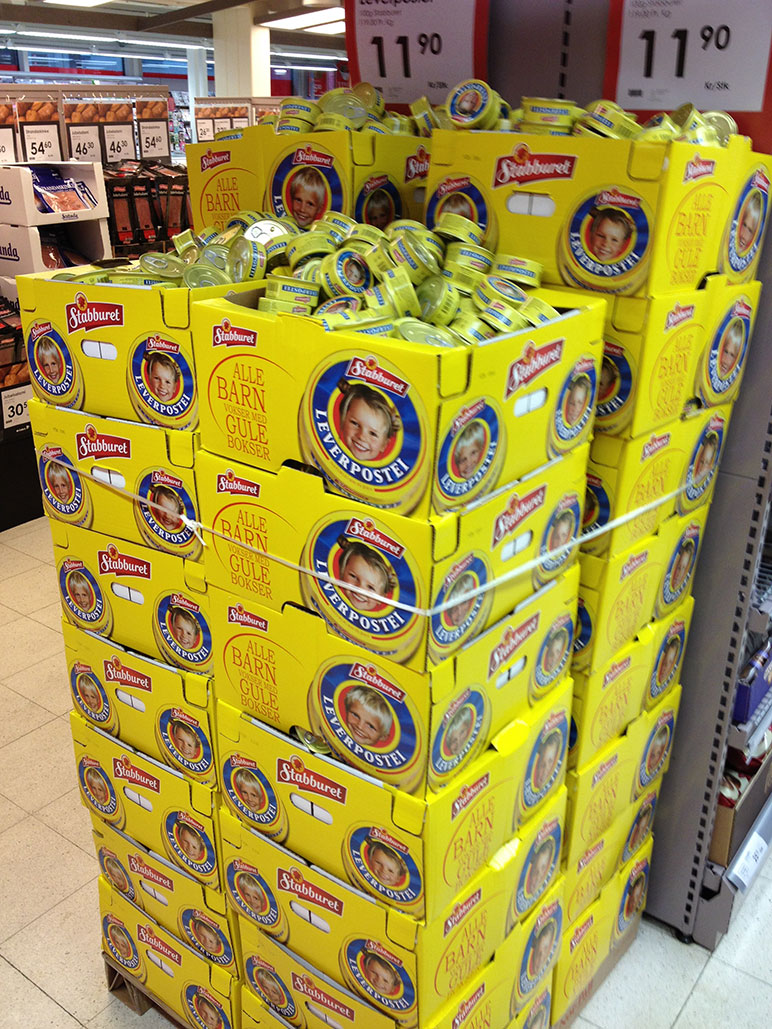 While adults eat cans promoting "oven baked" leverpostei, it is also heavily marketed to children with both boys and girls pictured on the packaging. This is because it is apparently a favorite for Norwegian kids to bring to school (or so we have been told, neither of the boys have seen their classmates eating this out of the can). If a child brings a can in their lunch with the opposite gender pictured then they might get a ribbing from their classmates.
Made of a combination of ground up pork liver and lard, we all tried it and I can say this was the one and only can that will be entering our house this year. Reid probably would eat it in a pinch as he ate his whole piece of bread (which is ironic considering he is our pickiest eater). Ethan and Leah ate about half. And Kurt and I couldn't get past a single bite. I imagine you would need to grow up eating this in order to acquire a taste for it. Can't say the texture and smell fit our palette.