Last weekend we went to our first Loppemarked that happened to be held down the street at the boys school. We had been told that we should scout these loppemarked (which translates to flea market), which are usually put on through the schools, for good deals on skis and winter gear. We have no real idea how it works, what the collection process is, or how they were able to get so much set up and broken down between Friday and Monday.  I do think that the proceeds went to benefit the school band. From the turnout I hope they were able to make enough to send them all to Carnegie Hall and back.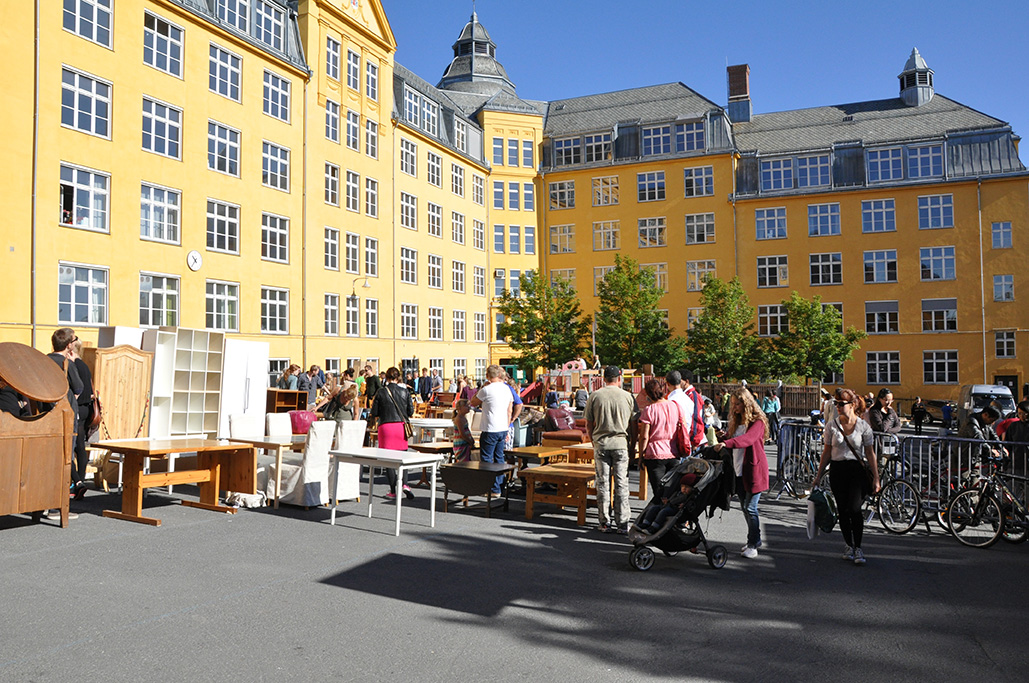 It started outside with a schoolyard full of furniture. It wasn't until we saw this were we able to answer Leah's earlier question of "Why are those people walking down the street carrying a bed?" Inside the school there were rooms of clothes and books so full that they could be organized into categories, any type of glassware or kitchen item you may need, seasonal items, and lots of toys and games. There were many pairs of skis and boots making us wish we knew more about what to look for in those so that we could have gotten some pairs for the kids. We did score a few pieces of clothing and two new 1000 piece puzzles that cost a sixteenth of what we paid for our first one that came from a toy store.

And while this far surpassed our expectations, we were even more impressed with the detail given to the food sold through the 'kafe.' Bakery sweets (with what Kurt estimated to be the cheapest cup of coffee in town) hotdogs and hamburgers and fresh waffles with strawberry jam, a Norwegian favorite. While I am not certain, I would venture to say that much of it was homemade. At least the waffles were cooked fresh onsite. I can say with certain that this wasn't any kind of Walmart cookie tray.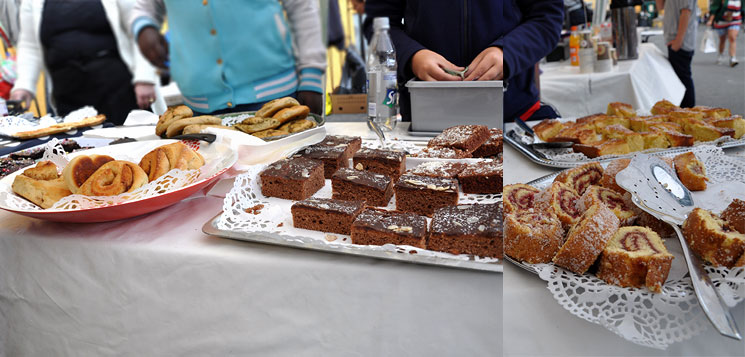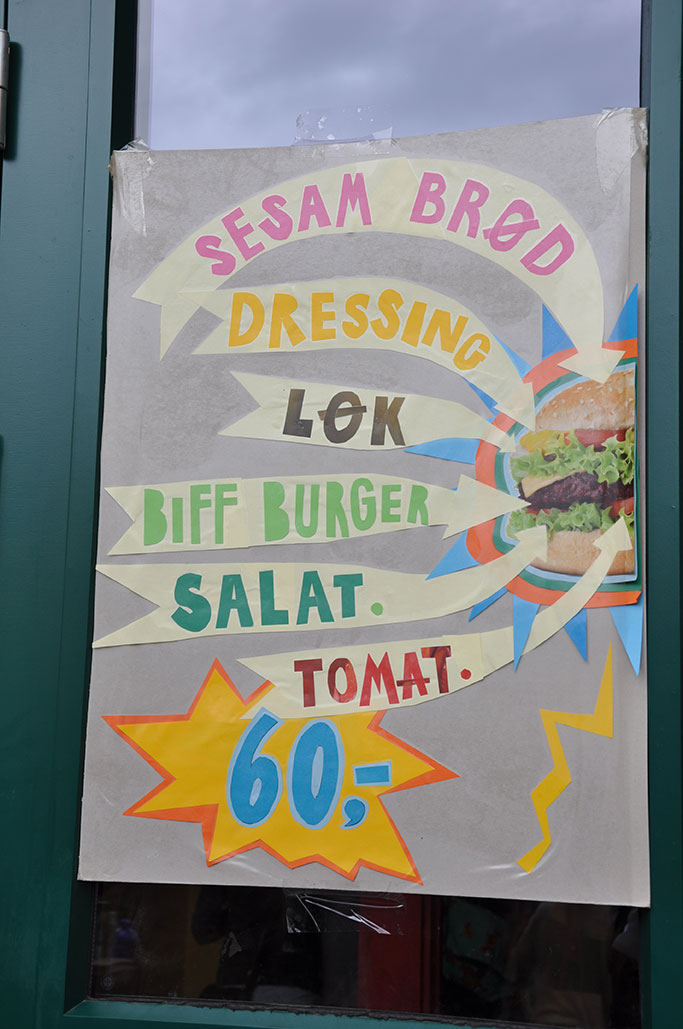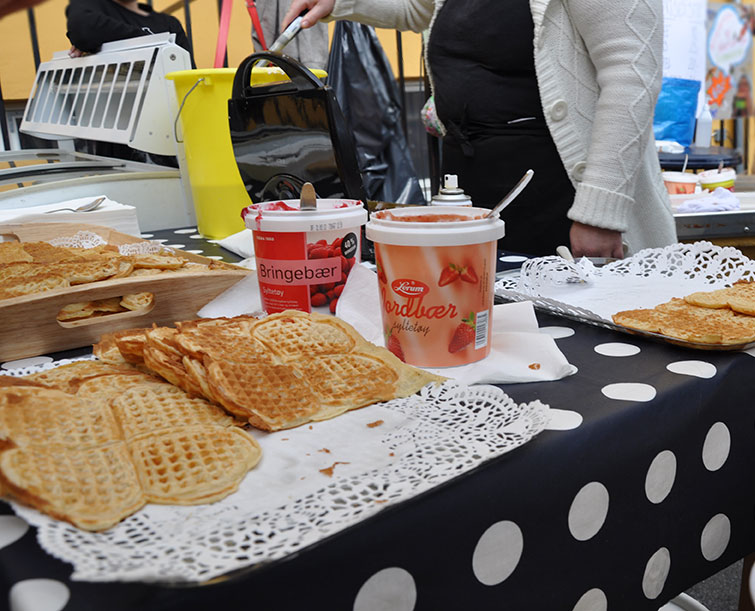 There is a website that lists the upcoming loppemarked all around the area that we will be checking on quite frequently before they slow down for the winter. I'm not one to turn down a good flea market with fresh waffles. And the boys need some ice skates.