Ever since he got back from his special cabin trip, Reid has asked to have Joika for dinner. Finally tonight his wish was granted. Pronounced "yoy-ka" this is quite simply, reindeer meatballs in a brown gravy that comes from a can. Well according to the website it can also be made of sheep and cow, but reindeer is the primary meat. And Google translation is not much comfort as to the remainder of this meat from a can …
INGREDIENTS:

Joikakaker Meat from cattle, deer and sheep (36% meat in total, 11% pure), water, starch, heart meat of cattle blood protein (tenderloin), crackling, lard, salt, milk protein, glucose, spices. Sauce: Water, flour, sheanøtt, canola and coconut oil, goat cheese, broth, celery, garlic, whey and cream powder, color E150.
Apparently these have been around for 50 years, made up of reindeer from a time when reindeer was the cheapest meat available. Kurt and Reid had had these before, but they were new to the rest of us. Leah promptly stated that they "smelled like dog poop" as soon as the plate was in front of her, but she ate them all (?). Ethan liked it and went back for seconds saying it was one of the "best types of meat he has eaten". And Reid quite frankly loves it, especially the brown gravy. Kurt and I were having leftovers for dinner, but I tried it at the encouragement of the boys. I've had my one bite and that is all I will ever need.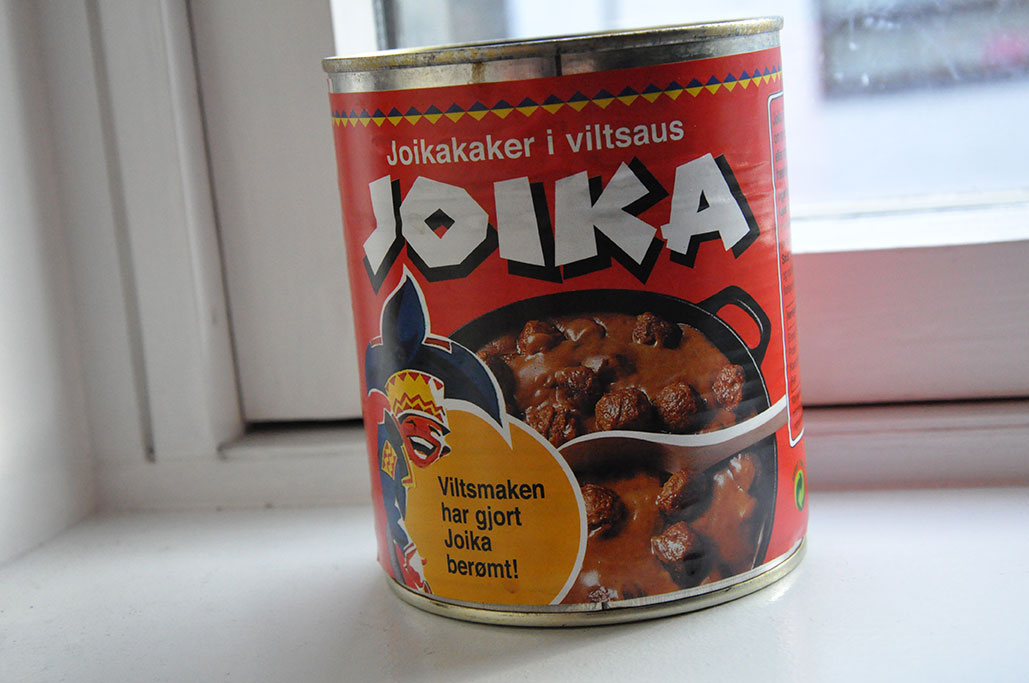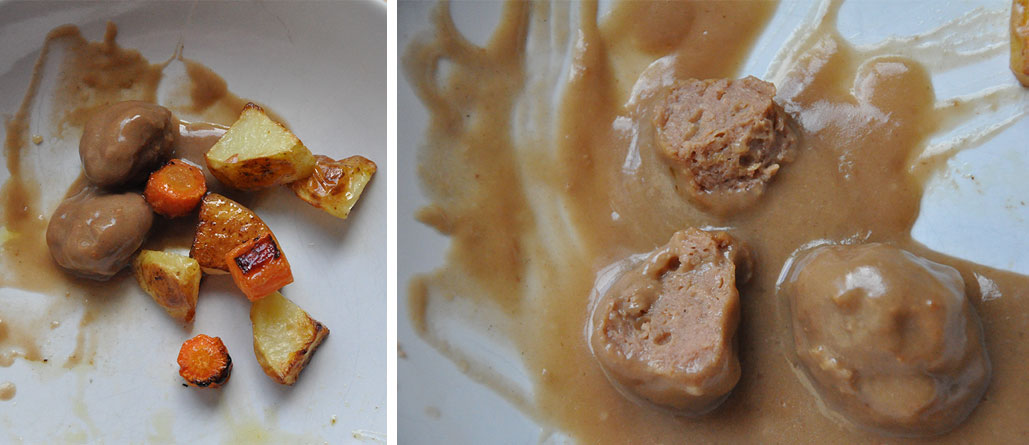 The 17. Mai paradeis tomorrow and the excitement in the house is palpable here! Both boys are walking in the parade with their classes — school #87 out of 107 total schools participating. Ethan has been given an honor of carrying the Norwegian flag. Our friend Marianne caught them practicing earlier today. Reid is excited about waving to the King. Cross your fingers that we get good weather over here!