Thanksgiving day here was just another day. And if it weren't for the internet, we wouldn't have felt that it was any different. But seeing so many posts and tweets about turkey and pie and thankfulness, and headlines about holiday travel, made it a really odd day to be at work. But our turn was coming. Our good friends Palmyre and Jøran invited us to their home for a Thanksgiving feast on Saturday with a wonderful group of Norwegians and American expats. Felt like home.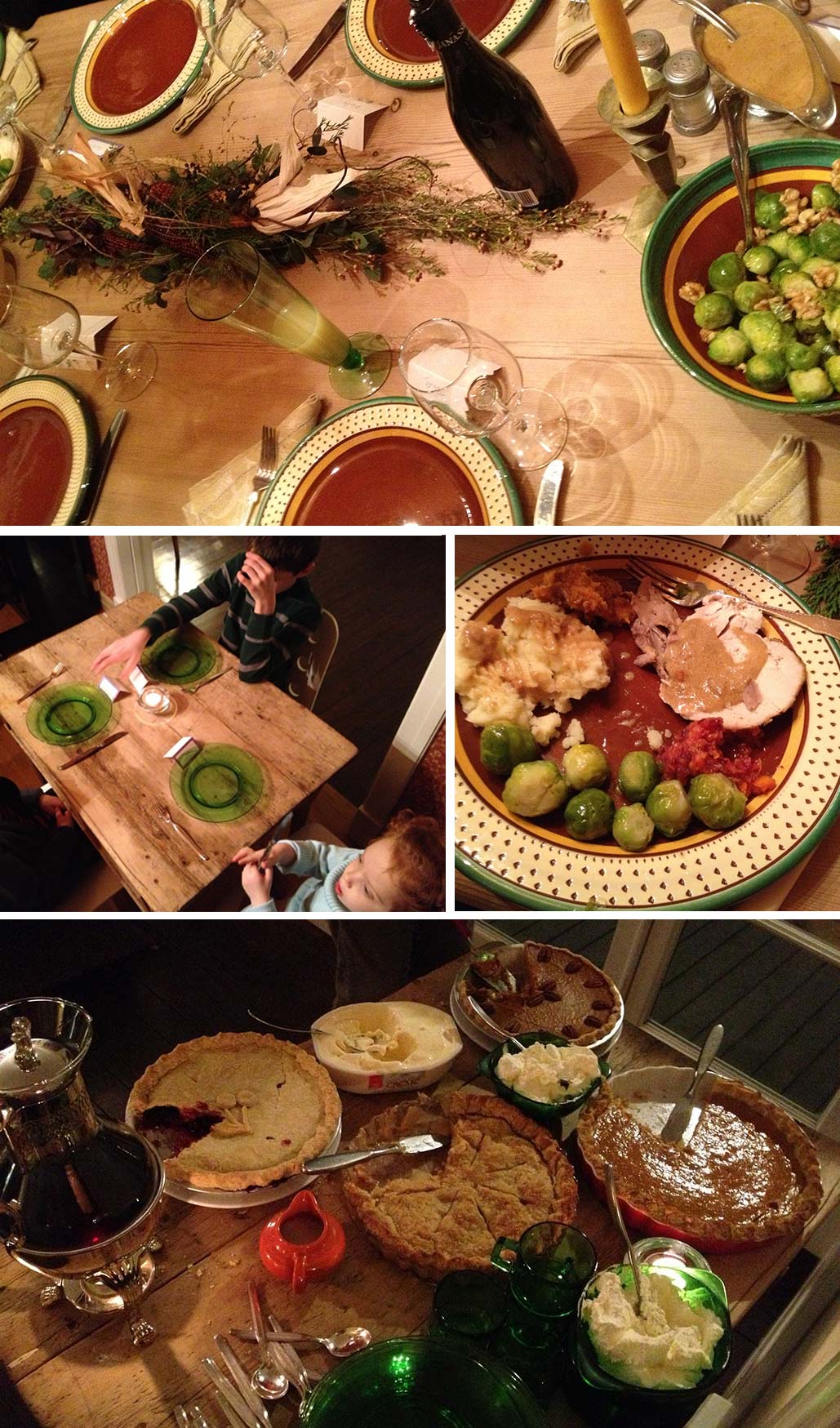 No need to comment on how good everything was, the photos speak for themsleves. The pie in the middle is Kurt's second ever apple pie. He made one the weekend before for our friends Ann + Judi, testing out his abilities on them so that he could be prepared for the three he had to make this week.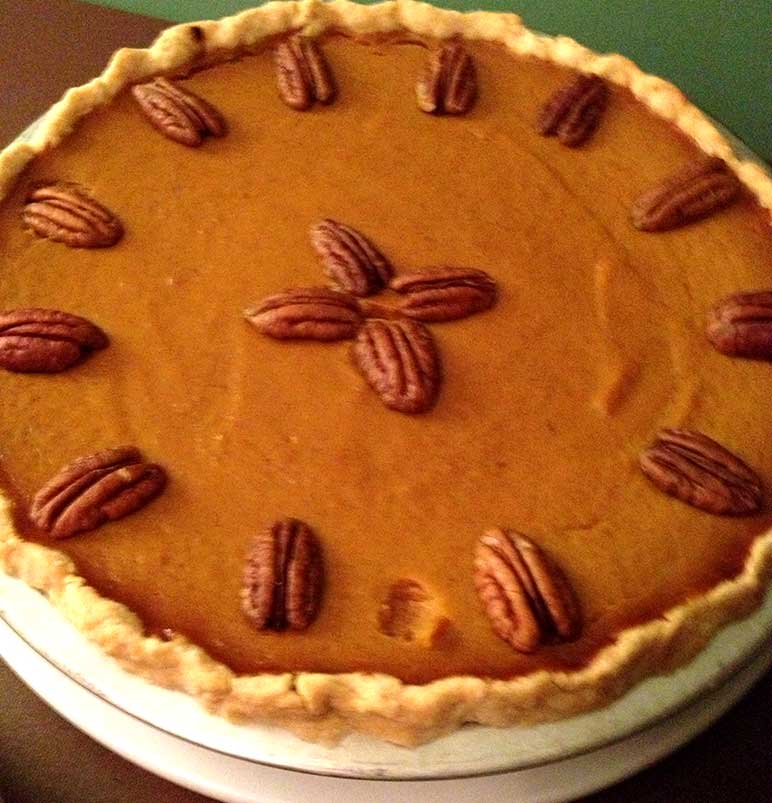 At one point before we ate Leah ran up to me saying "Mommy come with me you have to see something." I followed her back where all of the pies were laid out and she said "Look Mommy, stick your finger in here and taste it, it is really yummy."  Needless to say the indented piece of pie went to her and we have made a mental note to not leave her alone with the pies again.
Thanksgiving did not end there for us. On Tuesday and Friday of the following week, we went to Reid and Ethan's classes to share what Thanksgiving meant and to serve more apple pie. The house really smelled good for the whole week. Kurt has now written off pie-baking until he gets a pastry blender. The fork and knife aren't cutting it anymore.
For Reid's class we decided to do an art activity, the classic turkey hand print. We also put together a small presentation that we had translated into Norwegian for the teacher to understand what we were saying in case it wasn't clear. I stood up front and shared the presentation in English and his teacher, Ingri, then translated into Norwegian. Kurt was in the back cutting up the pie. The students then took turns coming up and stamping their hand while sitting in their seat writing down what they were thankful for, and unbeknownst to us, making thank you drawings for us which they presented at the end of the class.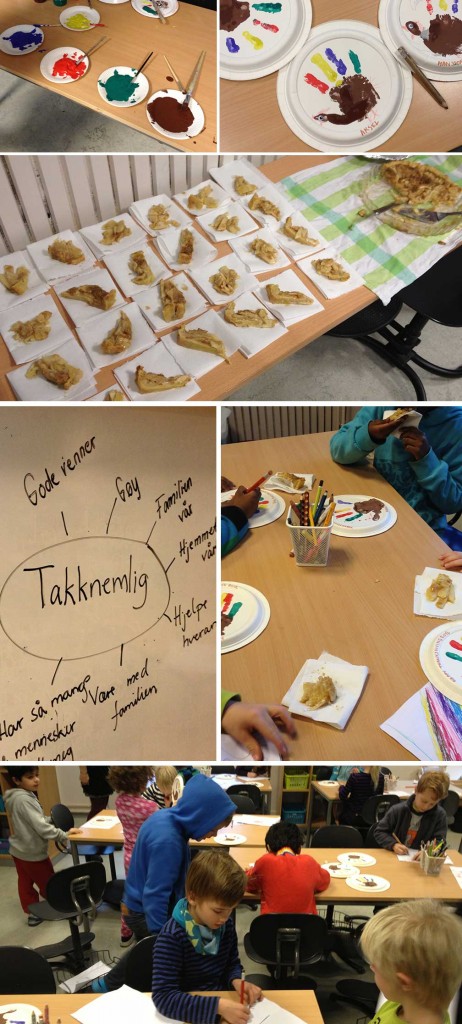 Don't know if you can tell how many pieces of pie are hanging out on the table with students above. This class was so funny to watch with the pie, making it clear many had never experienced something like this before. We saw several bites going in and then coming right back out.
For Ethan's class, I have no photos. The presentation for them began with a video on Thanksgiving (thanks Laura!) which I believe almost all the kids could understand. This was followed by a Q+A on Thanksgiving with many thought-provoking questions from the students, such as …
What is the difference between chicken and turkey?
How many turkeys are eaten on Thanksgiving?
Why are Norwegian turkeys smaller than American ones?
Do you like Knoxville or Oslo better?
Do you think Norwegian is a pretty language?
Did you vote for Obama or Romney?
Do you think what Julian Assange did with WikiLeaks was the right thing to do?
And no problem with this class and the pie, every last crumb was eaten.