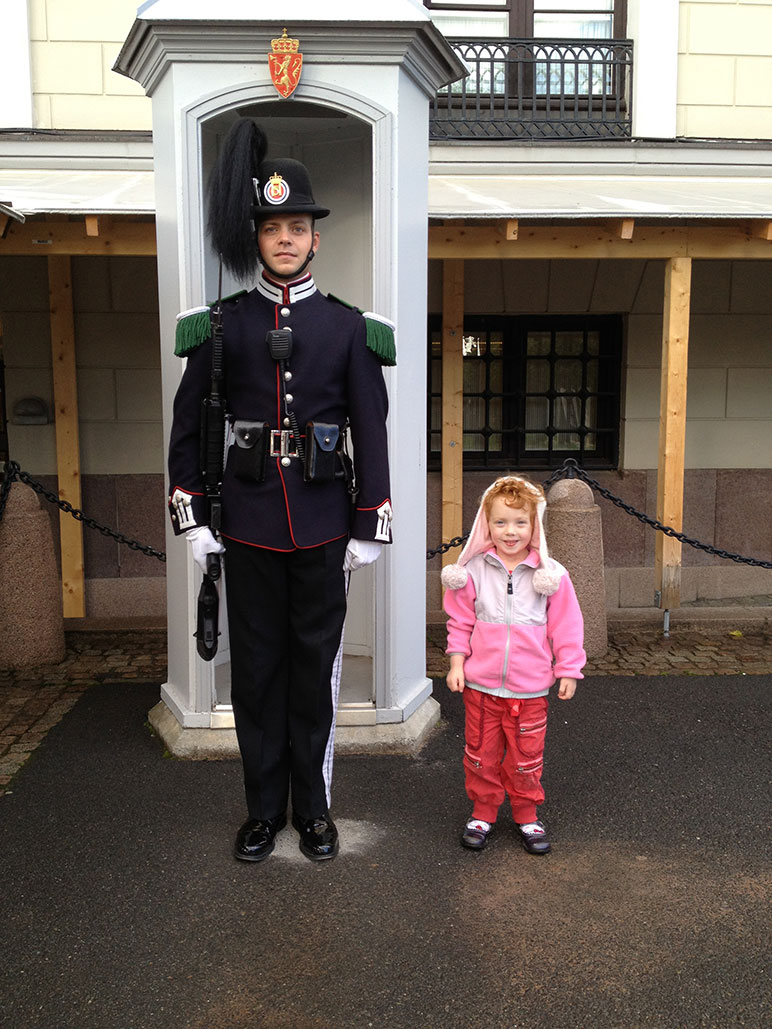 Leah and I spent a great day with two other Fulbrighters here from the States. Ann, who is here from Memphis (a fellow Tennessean!) and Judith, from New Mexico, are roving scholars who travel from school to school across Norway conducting class lessons on all things American life. I was lucky to catch a weekend when they were both back in Oslo between schools and we spent Saturday roaming around the city by the Royal Palace, an area that I have yet to explore. In our walk we went up as close as we could to the Palace, which was surprisingly close — closer than you can get to the US Embassy here. Judith, who had taken a tour of the Palace in August before the Royal family arrived back home from vacation, says that the security is there, it just isn't as obvious as what we are used to.
I asked Leah if she wanted her picture taken with a King's Guard posted at one of the guard houses — a structure which totally fascinates her ("Where does he go to the bathroom? How can he sleep in there? Does he have food in there?") She replied "I'll maybe do it later when he isn't so mean". So we kept walking until we came around to a side of the Palace in which she sensed a 'kinder' guard. He cracked a smile and didn't flinch when she got up close. She thanked him for the photo and he smiled back without shifting an inch in his post. Feeling high on this newfound association, she wanted her photo taken with the very next one she saw who happened to be posted out front of the Palace quite intently scanning the grounds.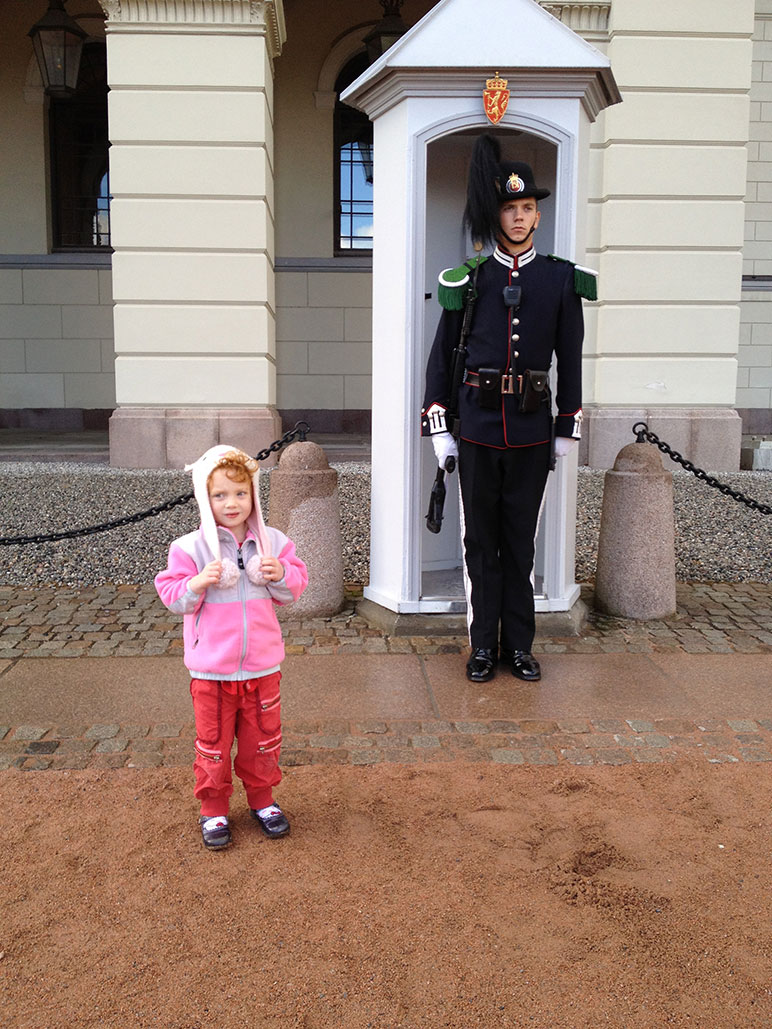 I believe she's got her one and only photo with a King's Guard.