Hard to believe we will have been here a month this weekend. Kids are two weeks into school and doing well. We asked them to give an update on school and their time in Norway to date …

ETHAN::
I'm surprised it's been a month already. I'm getting into the routine at school. It's a little better than back at home because we don't have to drive and take a while to get to school. I like walking by myself. I take a shortcut through the Rema grocery store because it gets me warm and there is a bakery and I get to smell cinnamon rolls and all of that good stuff. There are two different kinds of seats at school, one has a foot pad where you put your feet and there is another type that spins and can go up down. I prefer the spinning up and down one because I can choose the right height for what I am doing. My friend Filip is a really nice guy. I've been to his house one time already. He lives in an apartment like us, except the floors are brighter. For our gym class we walk out of school and over to the Bislett Stadium that is a track and field stadium. We do track and field events during gym which I think is really, really, really cool. Today at gym we did the long jump and mine was 3.3 meters. It has gotten colder here. The weather changes quickly and it gets a lot colder really fast here. And we need to buy me some boots for when it rains because we go out in rain during recess and will go out in the snow.

REID::
For dinner we went over to a person that mom works with and she had a soccer ball that wasn't blown up all of the way, but it still worked. We played soccer in her backyard and had a lot of fun. Then it was dinner time and we ate new things that were good. I have a good time at school and have a really long recess. This is how long it is, one hour. I have five friends already. Two people that like to hang out together and another two people who like to hang out together and then another friend named Axel. I have a really nice class and a really nice teacher. You can put your feet on the pads on the chair and they don't have to hang down. My teacher mainly speaks in Norwegian but when she only speaks to me, she speaks in English. How I figure out what to do is I raise my hand and ask Ingri, that's my teachers name, what are we supposed to do and then I do it. I do understand some things like when they say yes and no and that in Norwegian is "ja" and "nei".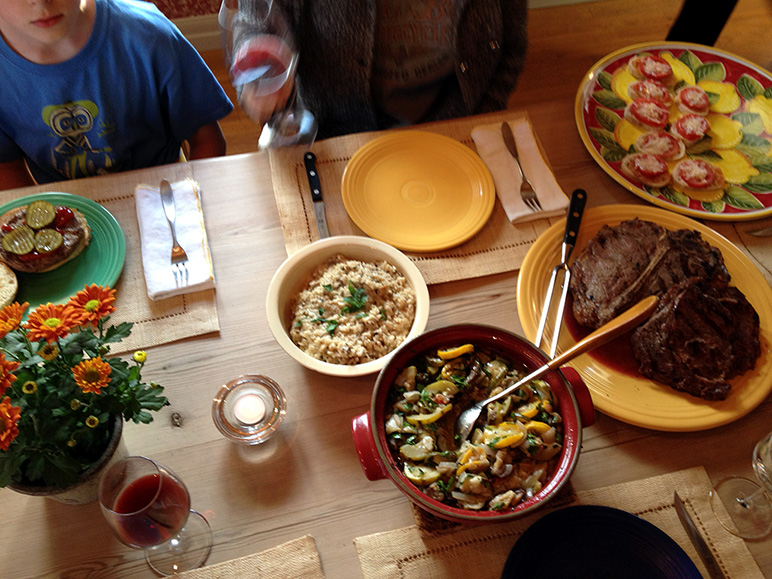 LEAH::
Everyday I go to Daddy's school.  We go to the grocery store and pick some food out for dinner and for breakfast. We pick up brothers. In Norway, I like my room.