Ethan: In school Friday we went to the Museum of the Vigeland Sculpture Park. And I learned that the actual statues in the park are not real. The stone sculptures that he made are actually in the museum. They did this because if the stone ones were in the park they would fade away because of weather and people climbing on them. We walked around the museum and got a tour of it. Then we went into a separate room and made clay figure people. We first made an egg-shaped ball then pinched part of it and that made the eyes and nose. Then we made the mouth, we used a knife and cut the mouth in a line. It was fun and cool to do. We had to carry it back to school on the city bus and then walking the rest of the way. It snowed a lot recently. I like walking to school in the snow because I don't get to walk to school in the snow at home. I like walking to school by myself because I don't have to sit in the car and wait, I actually get some exercise out while I'm walking to school.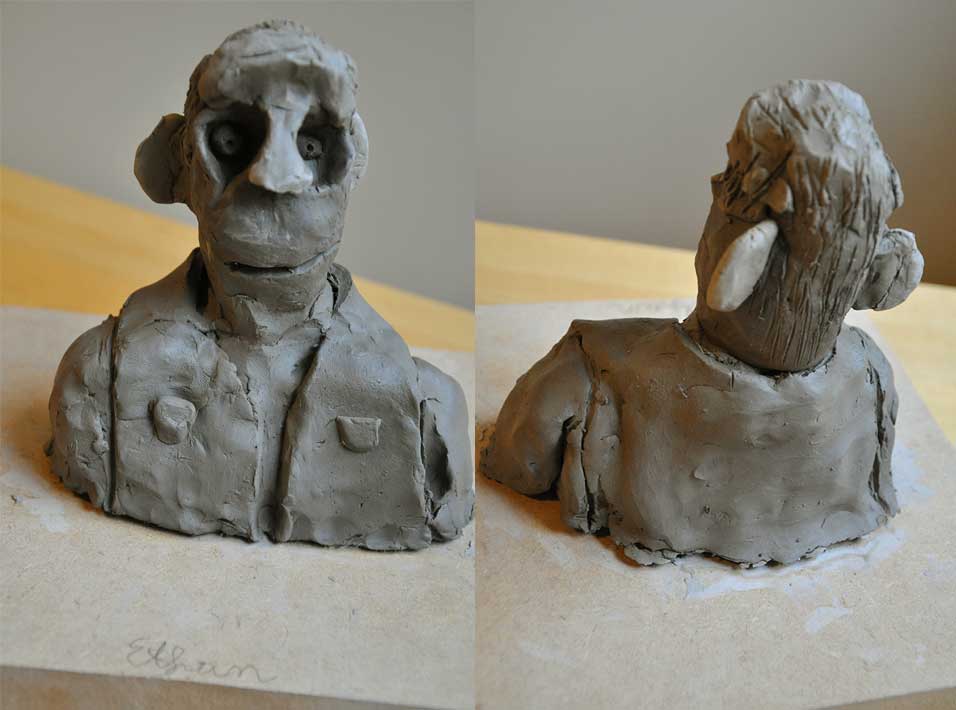 Reid: The past few weeks I have enjoyed school a lot. This last week has been very busy.  Like when one day last week I had 'vennegruppe.' It means 'group of friends': what it stands for is so that people can go to other people's houses to play for the afternoon. And what it is meant for is so you can get to know them better. I have 5 people in my vennegruppe, and we are the 'rød gruppe' which means red group. This time we met and played at Eira's house. We also had a Halloween party at school. It was different than parties at home because we have more different kinds of sweet treats to eat than we have back in Knoxville. We also went to a Halloween party in the building and trick-or-treated with the people that were there. What was different was that we walked up and down stairs to ring doorbells and go through a courtyard and didn't ever leave the building. And it's been snowing for the past few days and I heard one day it was snowing in Knoxville when it was snowing in Oslo too. And you can't throw snowballs at school. But the snow is all gone now. And I counted 80 steps going up to school.
Leah: I am a twirler girl.